Well, since I just joined, I thought I might as well put up a couple of pictures of my Mercury so everyone knows who I'm rambling on about! (sorry if these are a bit big, I'm not used to Vbulletin)
He loves the sunlight. He ventures around the house going from window to window chasing it through the day.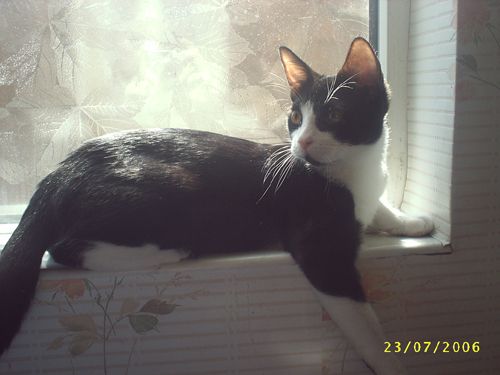 He's incredibly full of himself, I think it might have been all the pampering he got when he first came home with us. Now he thinks he's a little sexy best... and he's right!